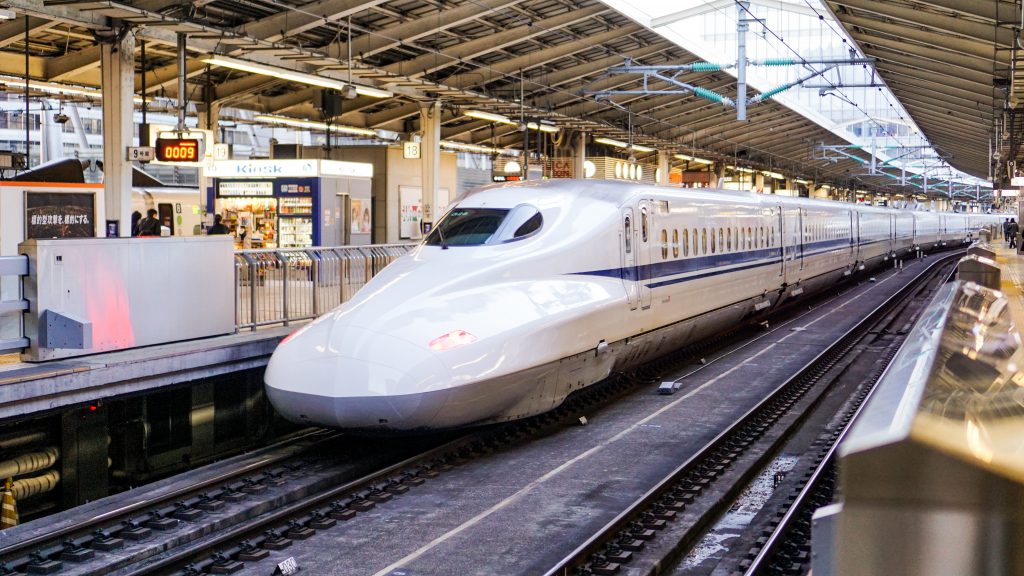 If you've lived or travelled in Australia, New Zealand or the States, you know that hiring a car is the easiest way to get around.  Trains and buses often have limited coverage restricted to metropolitan areas, and all the cool places are normally a little off the beaten track.  Besides, not being tied to a timetable means you have so much more freedom – you don't have to worry about being rushed or getting stranded if you've arrived on your own set of wheels.
In Japan, things are a little different.  The relatively dense population of this small country means pretty much everywhere is covered by trains, buses or both.  Even in the inner cities, a combination of taxis and subways makes getting around fairly simple.  Apple users, it's worth noting that Uber is really only available in Tokyo, and it's not the cheap alternative we're familiar with in the West – rides are rare, and are less cost-effective than other options.
Trains are definitely the easiest way to travel, with virtually all major cities connected by shinkansen, Japan's famous bullet-trains.  These high-speed rail networks are clean, comfortable and fairly affordable.  The main shinkansen provider is Japan Rail, with smaller, private companies controlling urban railways and subway routes.  Consequently, the most affordable way to travel inter-city is by purchasing a JR Pass, which gives you unlimited coverage for JR's host of shinkansen and regional trains.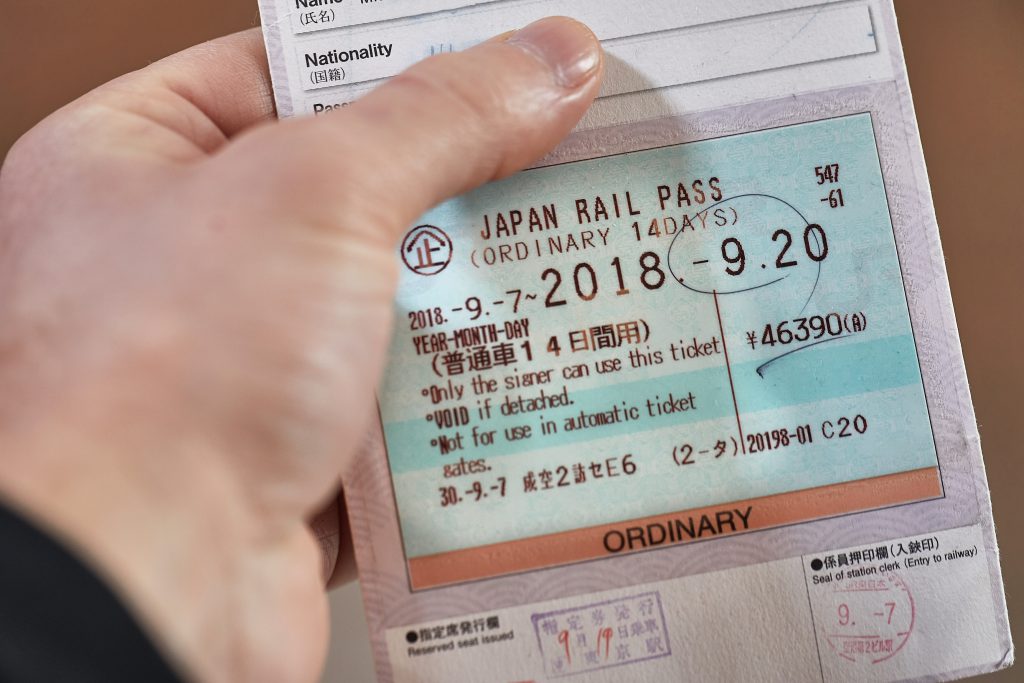 About JR Passes
To be eligible for a JR pass, you need to be either a foreign tourist entering Japan under the status of 'temporary visitor', or a Japanese citizen living abroad who meets JR's list of requisites.  Good news – if you're a Club Wyndham member, chances are you're in the first category, so eligibility shouldn't be a problem.
JR offers passes with three different durations, in both Ordinary and Green (luxury) forms.
Type:
                                              Green
Duration
Adult
Child
7-day
38,880¥ (541 AUD, 366 USD)
19,440¥ (271 AUD, 183 USD)
14-day
62,950¥ (876 AUD, 594 USD)
31,470¥ (438 AUD, 297 USD)
21-day
81,870¥ (1,139 AUD, 772 USD)
40,930¥ (570 AUD, 386 USD)
Type:
                                         Ordinary
Duration
Adult
Child
7-day
29,110¥ (405 AUD, 275 USD)
14,550¥ (203 AUD, 137 USD)
14-day
46,390¥ (646 AUD, 437 USD)
23,190¥ (323 AUD, 219 USD)
21-day
59,350¥ (826 AUD, 560 USD)
29,670¥ (413 AUD, 280 USD)
Please note that the above JR prices are accurate as of April 2019.  The AUD and USD conversions are based on August 2019 conversion rates and will be subject to change.
For those wondering about the difference between Ordinary and Green passes, here it is: the Green cars are only found on shinkansen and tokkyu (limited express trains).  They're essentially first-class carriages, which are slightly plusher and more spacious than Ordinary carriages.  It's worth noting that Japan's trains are extremely comfortable anyway, so it's up to you whether you feel a bit of extra room is worth the additional cost of a Green pass.  However, with Green Passes, you'll have to book seats in advance via the nearest JR ticket office, which is a hassle; Ordinary passes entitle you to just hop on the next available train.
JR Passes are activated at a set date, which is great for maximising your fiscal efficiency.  For example, if you're staying at Club Wyndham's Sundance Resort Kawaguchiko, you might decide to spend the first week of your holiday exploring the beautiful area around the Five Lakes.  To do this, the easiest way would be to use the three sightseeing bus lines (insert link: http://bus-en.fujikyu.co.jp/heritage-tour/detail/id/1/), which aren't covered by JR Passes.  In the second week of your holiday, though, you might decide you want to visit Tokyo and explore the rest of Yamanashi Prefecture.  You could set your JR Pass activation date to the second week of your holiday, so you don't waste any of its coverage days.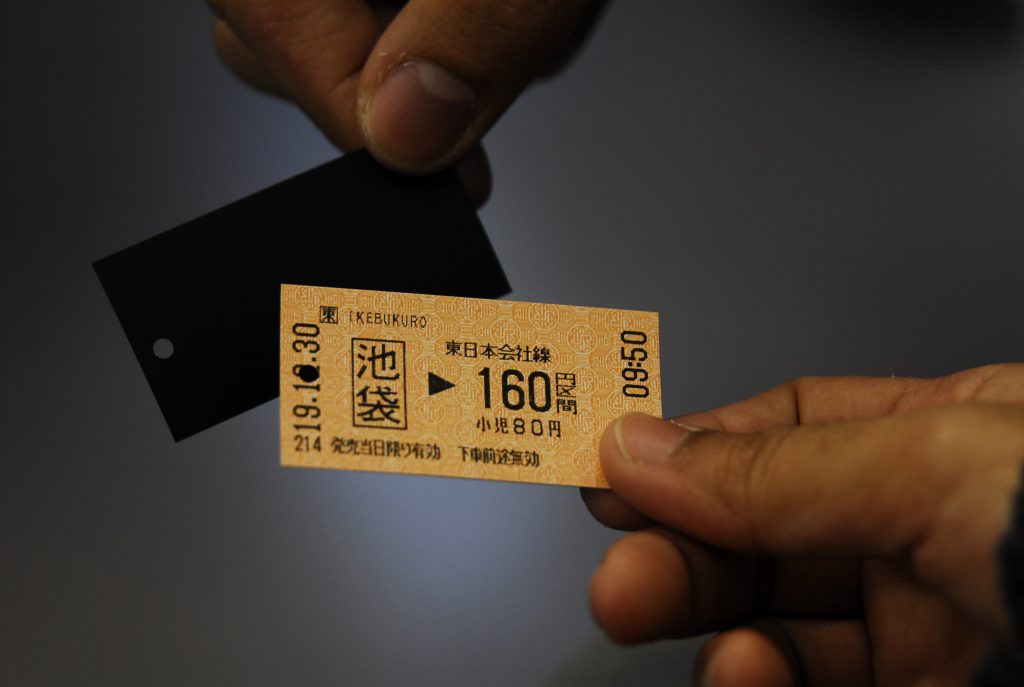 Tickets
If you're not planning on straying too far from your resort, one-time tickets are a more economic option.  The price of tickets for long-distance travel is fairly high; for local, short-distance travel on subways and buses, it's a lot more affordable.
Most buses use an on-board ticketing system, meaning you buy your ticket when you step on to the bus.  Depending on the bus company and the location, slightly different payment methods apply.  Sometimes, you'll be able to get a fixed-price ticket; other times, the ticket prices are calculated by your exit stop, with that stop's fares being displayed on a digital screen above the driver.
For highway buses (medium- to long-distance trave), you'll need to pre-purchase tickets.  These can be bought online via the bus company's website, from bus terminals or from independent providers.
Train tickets are generally purchased at major stations or online.  JR, the biggest train company, uses a pricing system where it combines your base fare (an A to B price based on distance) with supplementary fees like those for limited express and express lines.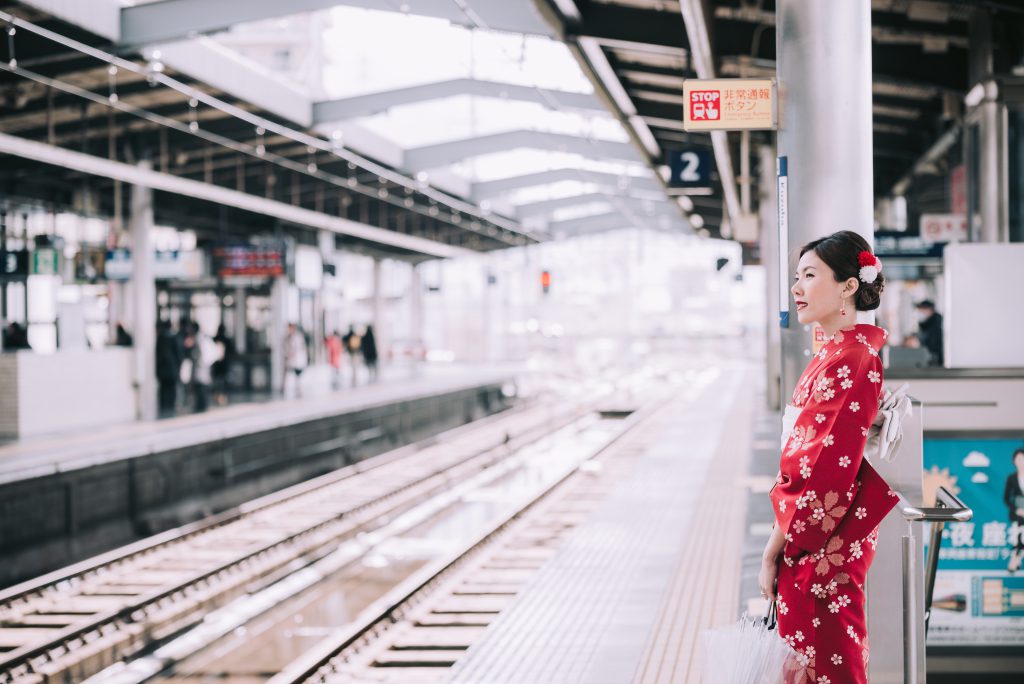 Our Tips for Travelling
Plan ahead.
The best way to ensure you have an easy, uncomplicated trip is to know exactly which routes you're going to take.  If possible, buy your tickets online or in advance so you don't waste time trying to find ticket machines at the stations.
Learn some basic Japanese.
If you get lost, confused about which line you should be on, or you're just in a rush to find the nearest bathroom, some basic Japanese phrases can be lifesavers.  Directions and colours (for train and bus lines) are some of the most useful.  For those who struggle with languages, Google Translate and other translation apps are invaluable; character recognition software means you can position your phone over Japanese characters and have the app then translate them into English for you.
Carry cash.
Although us Westerners are used to paying with a quick tap of our cards, cash still holds sway in Japan, and it's a good idea to stack up on a nice bundle of yen.  This is especially true if you're paying for buses and trains with tickets – ticketing machines may or may not take card.
Get in line early.
Even if you've sorted out your routes, bought your tickets and feel confident for the coming journey, we still recommend arriving at the train station/bus terminal nice and early.  Being at the front of the line means you won't feel rushed, and you'll have more time to stow your overhead luggage.  Aiming to arrive well before departure is also a smart way to avoid any problems arising from traffic snafus – nothing's worse than missing your shinkansen because of an inner-city jam.
Feeling confident enough to navigate Japan?  Keep this guide in your back pocket, and you won't have any problems.  Best of all, our friendly resort staff are always on hand if you need help charting a route or finding the most affordable options, so don't hesitate to ask.  Good luck!