Location
755 Rocky Road Marble Falls, TX 78654
About
Think less cattle and more wine country.
An idyllic countryside where you're running through fields of bluebonnets may not be the first thing you think of when it comes to the Lone Star State. But Marble Falls offers a refreshing perspective of Texas. Cherish each moment with just the two of you over flights of bold reds at the rustic winery, then bring the whole family to pick fresh strawberries, blackberries and peaches at the local berry farm.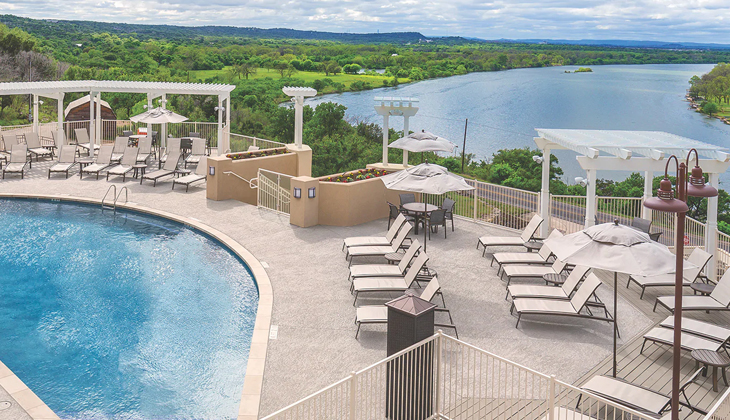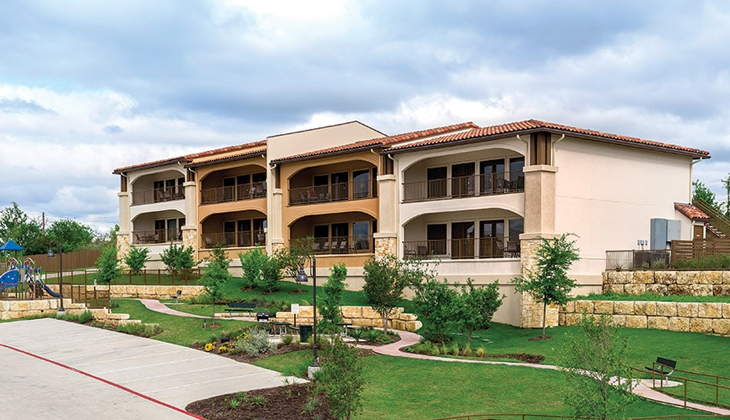 Amenities
Convenience Store
Fire Pit
Hot Tub (Outdoor)
Business Centre
Concierge Services
Picnic Area
Sunbathing Area
Grocery Service
Recreation Centre
Swimming Pool (Outdoor)
Fitness Centre
Activities Centre
Children's Playground
Barbecue Area
Computer With Internet (Shared)
Before You Go
Reception Hours: 24 hours, 7 days 
Check-in Time:     Check-out Time:  
Resort Parking 
WorldMark Marble Falls is not able to accommodate the storage of boats, RVs and trailers. Please contact the Front Desk for options.
Pool & Hot Tub Information 
Pool and hot tub hours are 8 a.m.-10 p.m. Children in diapers must wear waterproof diapers designed for swimming. There are no lifeguards on duty. Please refer to posted pool signage for specific information. 
WorldMark, The Club: WorldMark, The Club is Club Wyndham South Pacific's sister club, which provides eligible Club Wyndham South Pacific Owners more holiday options at selected resorts throughout the United States, Mexico and Canada. 
Access to WorldMark, The Club resorts is made available through The Exchange Network ('TEN') agreement, which is an agreement between Wyndham Destinations Asia Pacific ('the Developer') and its parent company, Wyndham Resort Development Corporation. Through TEN, this Developer benefit is provided to eligible Club Wyndham South Pacific Owners who may exchange their right to use apartments in Club Wyndham South Pacific resorts for the right to use apartments at WorldMark, The Club resorts. This Developer benefit is separate from Ownership in Club Wyndham South Pacific. For full details, please visit the PDS. 
Transportation advisories 
N/A 
N/A 
Attractions