When should I holiday?
There are four factors which affect how many credits your booking costs. 
These are:
Resort Location
Time of Year
Room Type
Day of the Week
Time of Year, also known as seasonality, is one of the factors over which you have the most control.  Club Wyndham divides the year into three seasons:
Red ('peak' or high-demand season)
White (mid-demand season)
Blue ('off' or low-demand season)
Red Season classifications have a ranking of 1-9, normally written like 'RED 4' or 'RED 1'.  This is a further classification that indicates the level of busyness within Red Season. 
Red Season bookings cost more credits than White Season bookings, which in turn cost more than Blue Season bookings.  For example, a 2-bedroom Sky Suite (room) at Club Wyndham Surfers Paradise (location) on a Monday (day of week) in RED 1 (seasonality) costs 4,000 credits.  The same room at Surfers Paradise on the same weekday during BLUE costs just 1,100 credits. 
Here's a picture of Surfers Paradise's seasonality.  On the left, you can see the times of the year, and what season they are.  On the right, you can see how much each room type costs during different seasons and different days of the week.  All resorts have these Seasonality and Credit Charts available for viewing online.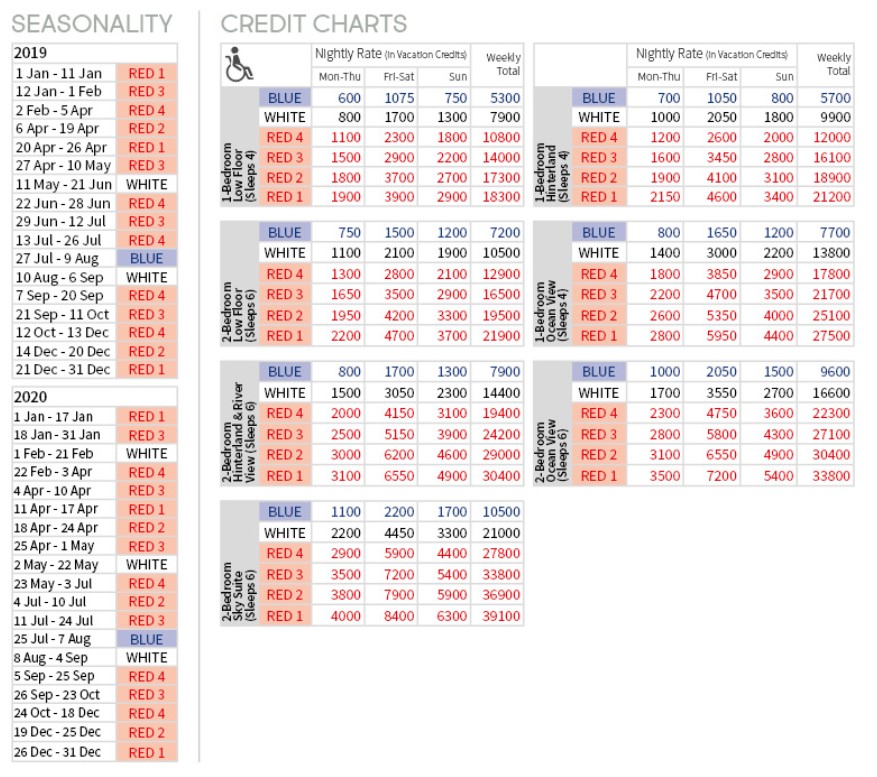 For you, an owner trying to maximise their credits, it's a great idea to book during the White or Blue Seasons, or even during RED 3-9.  Not only will you save a huge number of credits, you'll also enjoy a quieter, more relaxed stay, and a less busy holiday overall.  You'll probably also save money on other travel services, like aeroplane tickets and Uber/taxi fares. 
If you really want to book a holiday during RED 1 and 2 (peak seasons – think Christmas, Easter, school holidays), it's important you book your stays well in advance, or you might find there's no availability.  As a general rule, booking 6-9 months in advance is a good way to make sure you don't miss out. 
However, some resorts are so popular that you'll need to book 9-13 months in advance.  These resorts include Kirra Beach (Queensland), Golden Beach (Queensland), Surfers Paradise (Queensland) and Denarau Island (Fiji).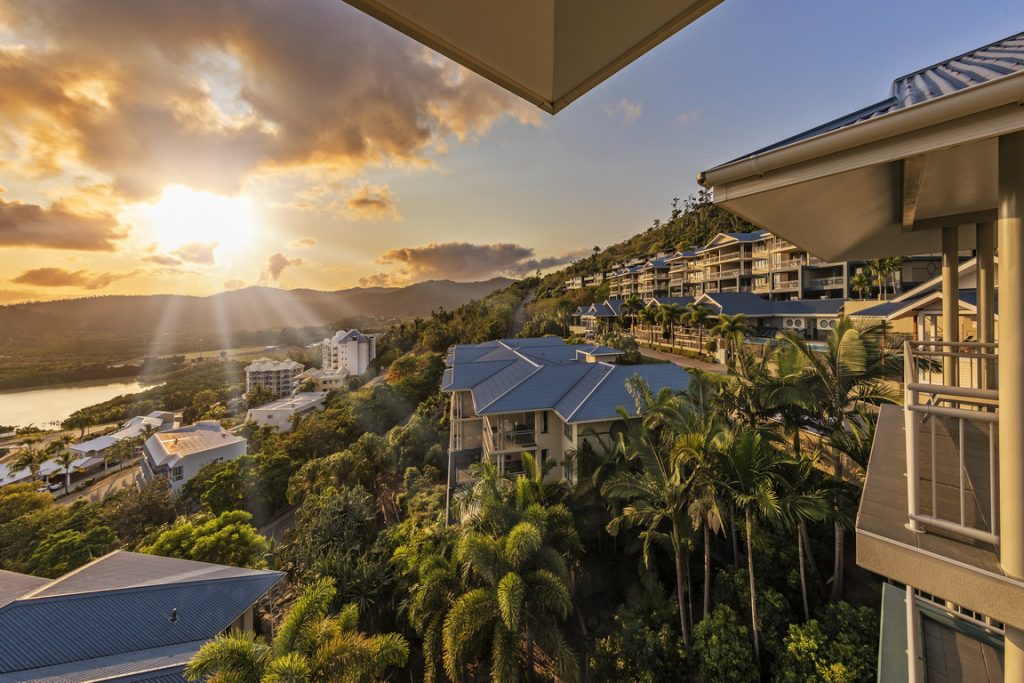 Tips for Using Your Credits:
Seven Mile Beach has very affordable Blue Season accommodation, and costs comparatively less than other resorts during Blue Season. It's also a tranquil eco-resort perfect for a relaxing getaway or nature-based family holiday.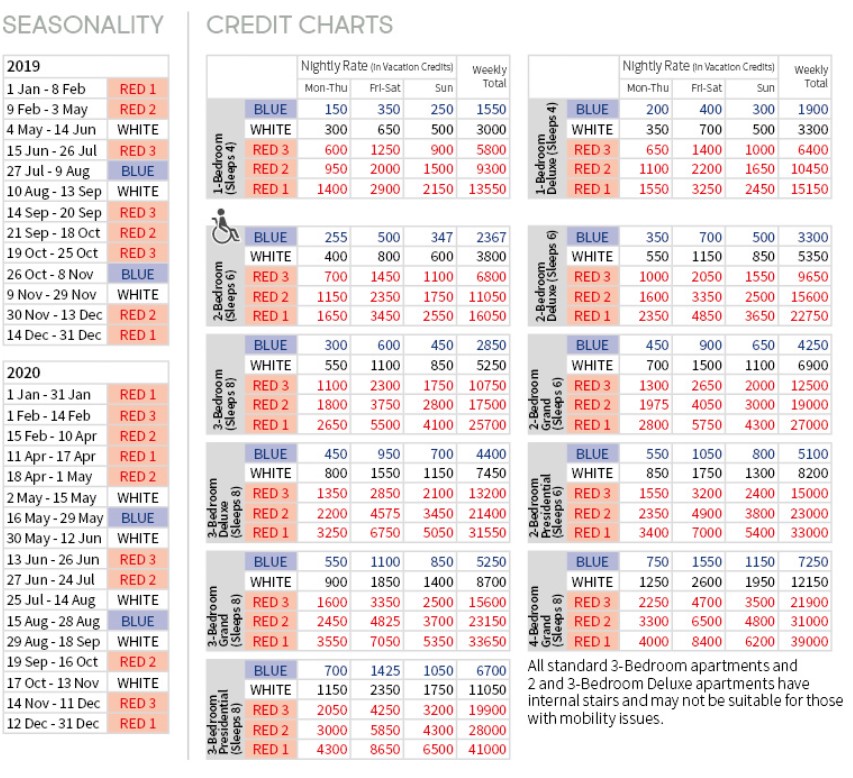 If you have WMA credits, remember to check out the U.S. properties. They're a great way to experience a completely new continent, and many of them have very affordable credit rates.  You can explore the U.S. properties here.  
If you want to go away during school holidays, have a look at the July holidays. Although they're still normally Red Season, they're often a lot more affordable than alternatives like Christmas and Easter.    
Club Wyndham South Pacific resorts often have lots of availability from May to August each year.
If you're looking to book a holiday in Fiji, you'll need to book your stay 9-13 months out. You'll probably also need to consider booking a non-Deluxe room. 
Do you still have questions about how to make the most of your vacation credits?  Our Owner Services team are here to help – call us on 1300 850 160, or fill out an online enquiry form.