Tokyo to Osaka
From AU$7,800* per person, twin share

Save u

p to AU$1,400 PER COUPLE*


PLUS BONUS  $200 off per couple until 20 November 2023
Begin your 12-day Discovering Japan rail journey in the bustling city of Tokyo, before taking the Romancecar train to Hakone. Witness the grandeur of Mount Fuji, venture to Matsumoto Castle and travel by ferry to Miyajima Island. Soak in the scenery as you take bullet trains from Takayama to Hiroshima and onwards to Kyoto. Immerse yourself in Japan's heritage with a memorable visit to Hiroshima's World Peace Memorial Park and glimpse beautiful geikos and maikos. Enjoy this in-depth look at this stunning country and take in the wonderful culture.
Highlights:
11 nights in premium accommodation with 15 meals
Services of a Great Rail Journey Tour Escort
Enjoy a 'Romancecar' train journey to Hakone and visit the snow-capped Mount Fuji
Cruise the World Heritage-listed Miyajima Island
Glimpse the colourful kimonos of Kyoto's geisha and enjoy a traditional evening meal in Kyoto
Travelflex payment options available to eligible Lifestyle Gold, Platinum and 100 Club Owners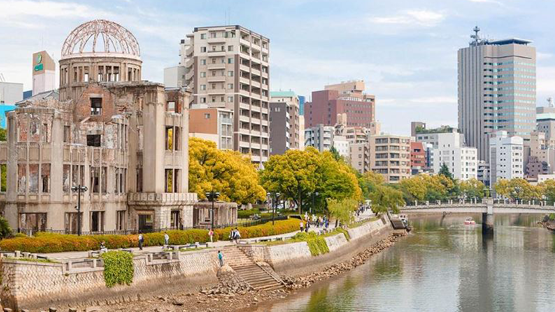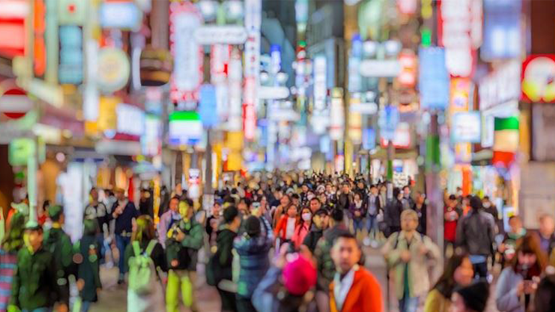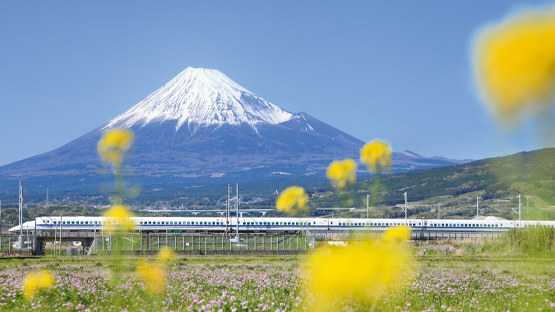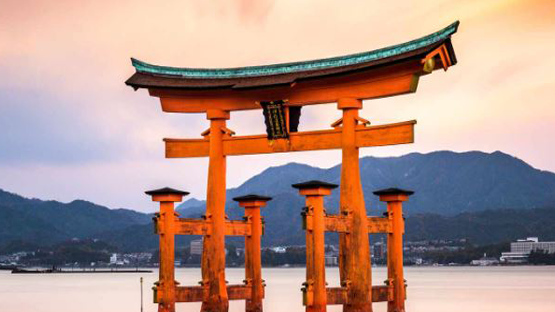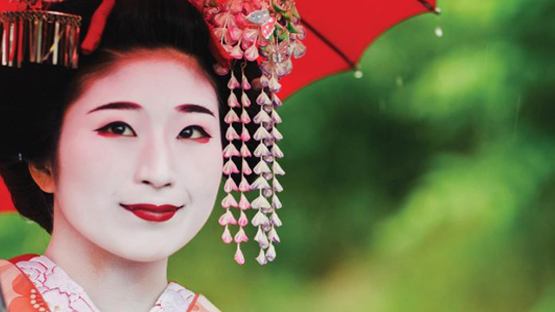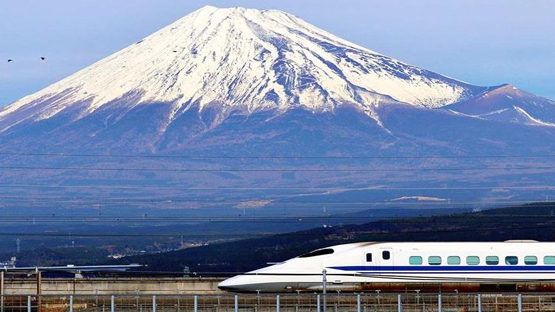 Rates
Price Per Person, Twin Share
Departure Month 
From Price
17 – 28 March 2024
AU$8,700*
1-12 September 2024
AU$8,000*
8-19 September 2024
AU$7,800*
29 September  – 10 October 2024
AU$8,500*

.

Bookings are subject to availability. Valid for sale until 30 November 2023, unless sold out prior. Save up to $1400 per couple inclusive of Early Payment Discount.  $200 off per couple will be applied at time of booking ends 20 November.
Inclusions
11 nights in premium accommodation
Services of a Great Rail Journeys Tour Escort
15 meals – 11 breakfasts and 4 dinners
Soak in the scenery as you travel by 'shinkansen' bullet train, Japan's renowned high speed service
Enjoy the Limited Express Romancecar train journey to Hakone
Visit the Mount Fuji World Heritage Centre
Cruise to the World Heritage-listed Miyajima Island
Glimpse the colourful kimonos of Kyoto's geisha and enjoy a traditional evening meal in Kyoto
Itinerary

  Insider Experiences Designed exclusively for our guests
Enjoy an included special  or unique excursion or event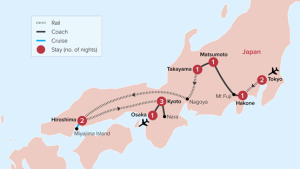 Day 1 Arrive Tokyo
Welcome to Tokyo. Transfer to your hotel where a Welcome Dinner gives you the chance to meet your fellow travellers and Great Rail Journeys Tour Escort.
Stay: Two Nights, Tokyo, Keio Plaza Hotel  Dinner
Day 2 Tokyo
A full-day tour of Tokyo begins with a trip to Hamarikyu Garden in Tokyo Bay, to see an example of the precise art of Japanese gardening. Next, it's on to the Asakusa Temple, this 1400-year-old Buddhist temple is dedicated to the Goddess of Mercy. Afterwards, pay a visit to the Meiji Shrine, a Shinto shrine and the famous Shibuya Crossing, the world's busiest intersection, before returning to your hotel for an evening at leisure. Breakfast
Day 3 Tokyo, Hakone


Insider Experience-  Today you will journey by Limited Express Romancecar train to Hakone travelling on the picturesque narrow-gauge line.
Arrive in Hakone and then transfer to Owakudani volcanic valley and enjoy a tour of its active sulphur vents and hot springs before taking a ride on the Hakone Ropeway to the Togendai station, nestled on the shores of the tranquil Lake Ashi. Enjoy a relaxing cruise around the lake soaking in the panoramic views of snow-capped mountains before continuing to your hotel for the evening. Stay: Hakone Hotel Tokyo, Hakone Breakfast & Dinner
Day 4 Hakone, Matsumoto


Insider Experience
Driving along the foot of the famous mountain, disembark at the Mount Fuji Visitor Centre to learn more about the country's tallest volcano. Continue to Mount Fuji's Fifth Station where, if the sun is shining, you will be able to see the iconic Japanese peak.
This morning, travel to Mount Fuji, arguably Japan's most distinctive landmark. Later, it's on to Matsumoto to enjoy the rest of the day at leisure. Stay: Matsumoto, Hotel Buena Vista Breakfast
Day 5 Matsumoto, Takayama


Insider Experience
This morning, venture to Matsumoto Castle, an impressive five-storey fortress. This striking castle goes by another name, 'Crow Castle,' because of its black exterior.
First thing today, visit a miso factory to find out how this Japanese staple is made. Continue on for your Insider Experience and then journey to visit Hida Folk Village, an open-air museum depicting more than 30 rustic farm dwellings from the Edo
Period, before arriving in the picturesque town of Takayama, set atop brilliant hills.Stay: Takayama, Hotel Associa Takayama Resort Matsumoto, Takayama
Breakfast
Day 6 Takayama, Nagoya, Hiroshima


Insider Experience
Travel by 'shinkansen' Bullet Train, and the equally impressive Limited Express service from Takayama to Hiroshima.
This morning, join a guided walking tour to see sights including Miyagawa Morning Market, with its array of stalls selling local farm products and handicrafts, Takayama Jinya and Sannomachi Street. Later, set off on a journey on the Hida Train to Nagoya, continuing onwards by bullet train to Hiroshima. Stay: Two Nights, Hiroshima, Hotel Granvia Hiroshima Breakfast
Day 7 Hiroshima, Miyajima Island, Hiroshima


Insider Experience
Today, travel by train and ferry to Miyajima Island
Translated to 'Shrine Island', the wooded Miyajima Island is home to the famous Itsukushima Shrine, a Shinto shrine and the Great Tori Gate that guards its entrance which appears to float on the island's waters at high tide. During your time here you'll enjoy a walking tour and see cheeky wild deer. Enjoy free time to discover more on your own before returning to Hiroshima – Breakfast
Day 8 Hiroshima, Kyoto


Insider Experience
Experience the speed and efficiency of Japan's renowned bullet train from Hiroshima to Kyoto


Insider Experience
Wander the streets of the famous Gion district and keep watch for one of the many beautiful geiko and maiko, the titles given to geisha and their apprentices.


Insider Experience
Later this evening, indulge in a traditional Japanese dinner at a local restaurant, renowned for using delicious and fresh produce.
This morning, visit Hiroshima's World Peace Memorial Park and the A-Bomb Dome Museum, both reminders of the destruction levelled on the town in 1945. Afterwards, travel by bullet train to Kyoto and appreciate your Insider Experiences.
Stay: Three Nights, Kyoto, Righa Royal Hotel Kyoto
Day 9  Kyoto


Insider Experience
Enjoy a traditional tea ceremony, and gain an insight into how to brew, serve and drink this distinguished drink in the traditional way.
This morning, begin with your special Insider Experience. Afterwards, take a tour of Kyoto's most famous landmarks including Kinkakuji Temple (Golden Pavilion), which has an exquisite Japanese garden; Kyoto Railway Museum; and Kiyomizu Temple, an historic Buddhist temple that offers impressive views over the city. The rest of the afternoon is yours to spend at leisure. Breakfast
Day 10 Kyoto, Nara, Kyoto


Insider Experience
While you're in Nara, the birthplace of sake, it seems fitting that you visit a sake brewery and savour a tasting.
Today you'll enjoy a day trip to Nara, a picturesque city with an abundance of impressive temples. See Todai-ji Temple, the largest wooden building in the world and its Great Buddha and Nigatsu-do Shrine. Founded in 745 by Emperor Shomu, Todai-ji is a vast Buddhist temple complex that was constructed as a symbol of imperial power. Its famous Buddha towers overhead at 15 metres tall and is the largest Buddha statue in Japan. Later, it's time for a stroll through Nara's famous Deer Park, home to over 1,200 wild deer who freely roam the park, grazing on the spacious lawns. Breakfast
Day 11 Kyoto, Osaka


Insider Experience
Visit Arashiyama Bamboo Grove and experience the breath-taking bamboo forest up close.
After an Insider Experience, journey to Osaka and visit the Umeda Observatory in the iconic Umeda Sky building. Here, you'll enjoy panoramic views over Osaka and its castle. Continue on to the lively Dotonbori District. Celebrate your final evening with a Farewell Dinner.
Stay: Sheraton Miyako Hotel Osaka Breakfast – Dinner
Day 12 Depart Osaka
Transfer to Kansai International Airport after breakfast for your onward fight. Breakfast
Terms & Conditions
*Terms & Conditions:
Bookings subject to availability.
Prices are per person twin share, in Australian Dollars.
Pricing correct as of 7 November 2023  and may fluctuate due to changes in availability, surcharges, fees or taxes.
Standard Travel Club Terms and Conditions apply.
This tour is offered and managed by Travelmarvel and their terms and conditions apply.
 Cancellation and change fees apply. Bookings are non-transferable.
Travel insurance is not included in the package. Please ensure you have valid Travel Insurance, or request a quotation.
Travel Flex guidelines
If you wish to purchase under the Travel Flex promotion you can do so if you are a Gold owner or above. There are limits as to how many credits you can use, these are capped for each tier as per below:-
Gold Owners can use a maximum of 60,000 available WMTS credits.
Platinum Owners can use a maximum of 90,000 available WMTS credits.
100 Club Owners can use a maximum of 150,000 available WMTS credits.
In addition to using credits, You must provide a Housekeeping Token for the first 19,999 credits and a further Token for each additional 10,000 Lifestyle Qualified Credits exchanged for Travel Flex. If you do not have enough allocated tokens per above, a fee of AU$124 is payable per 10,000 credits (or part thereof) exchanged. Your credits must have a minimum of 6 months / 180 days validity for use with Travel Flex.
Any difference in cost for the travel plans after utilising the promotion would be payable on a cash basis, either via credit card or direct deposit