7 Nights Seattle to Vancouver September 2024
From AU$1,400* per person, twin share
Celebrity Edge takes luxury, culinary experiences and service to a whole new level
Celebrity Edge® marked a turning point in ship design. From the Magic Carpet℠ to the private plunge pools in our Edge® Villas, we created the most refined ship at sea. You'll never feel more connected to the ocean and the destinations you'll visit than aboard Edge®. It takes luxury, culinary experiences and service to a whole new level..
Contact us for current offers, we have access to all Celebrity offers and more!
** Add a Rocky Mountaineer First Passage to the West Excursion, departing Vancouver on 21 September 2024, we can assist with your itinerary and extra night accommodation. Please follow link here for Rocky Mountaineer's itinerary
TravelFlex payment options available to eligible Lifestyle Gold,Platinum and 100 Club owners.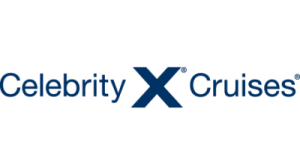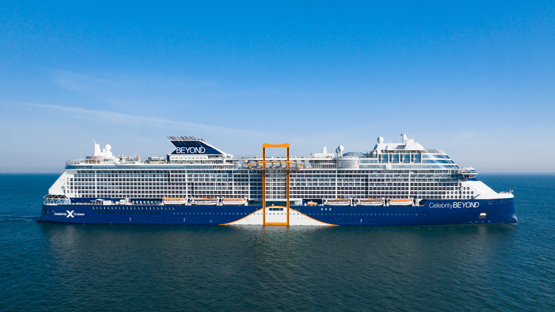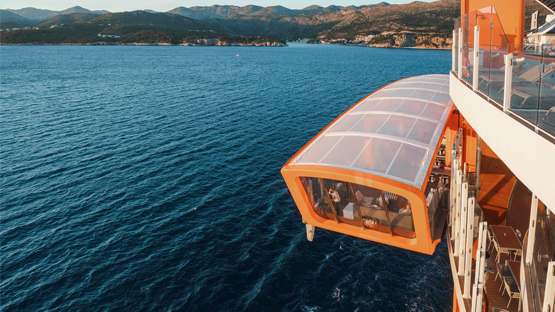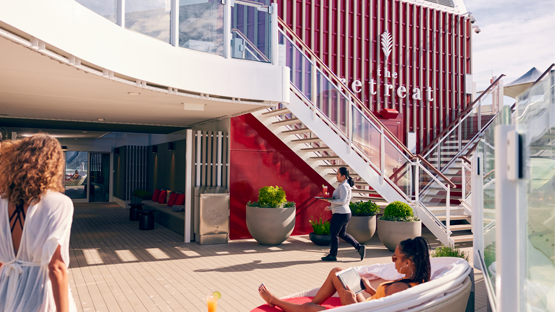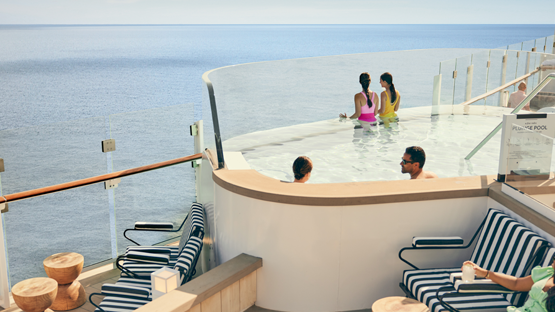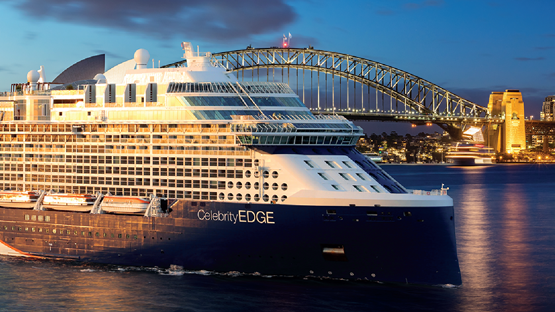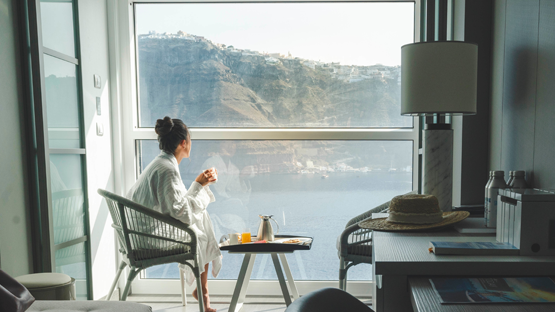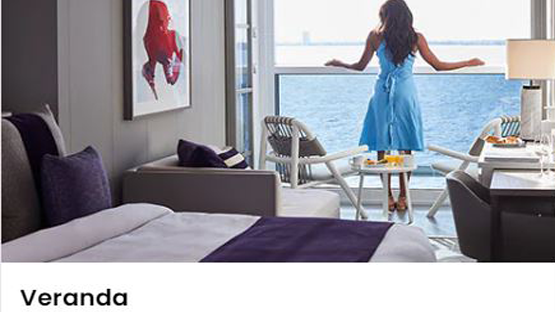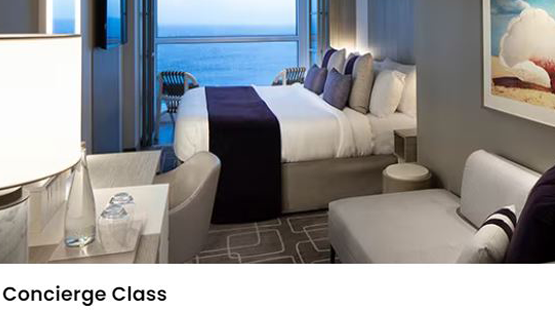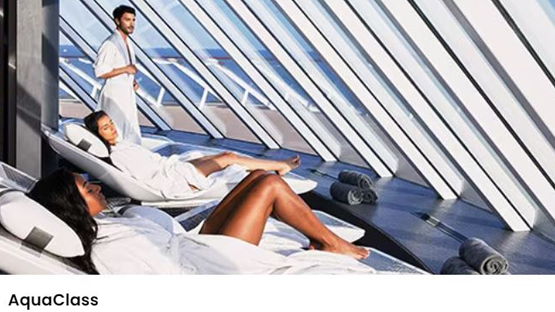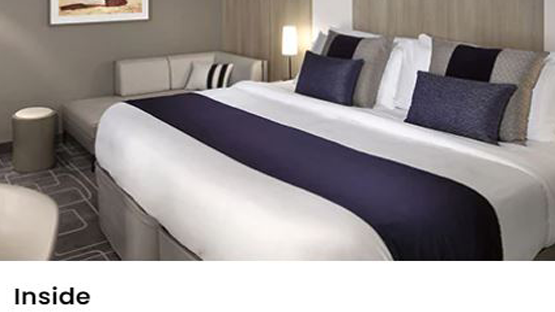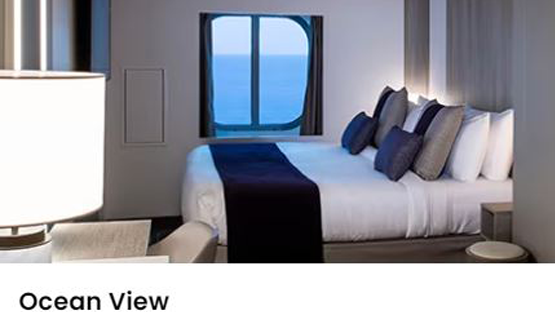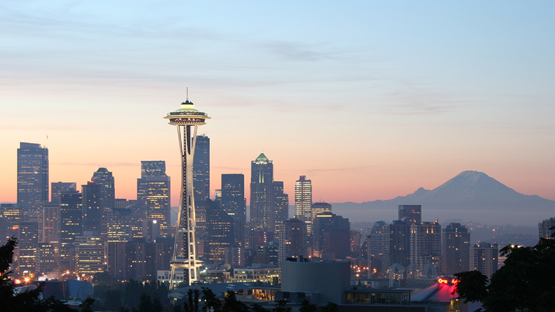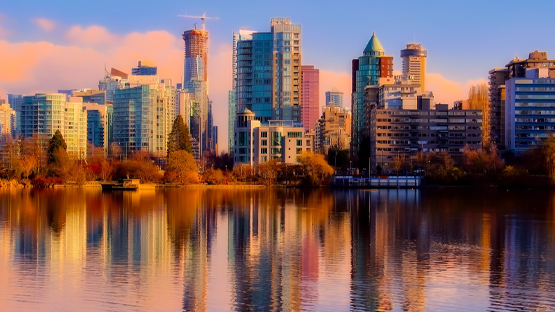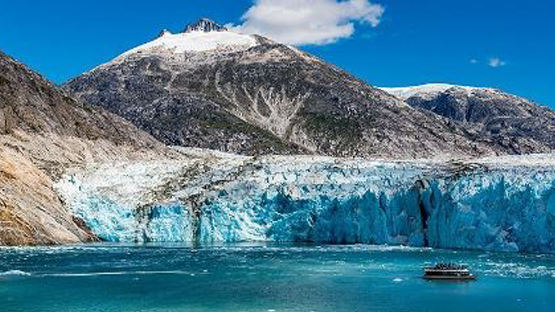 Rates
Price Per Person, Twin Share
13 September 2024 Departure 
Cabin Type
From Price
Inside
AU$1,400*
Ocean View
AU$1,500*
Veranda
AU$2,100*
Concierge Class
AU$2,450*
Aqua Class
AU$3,400*
The Retreat
AU$6,020*
Bookings subject to availability. Valid for sale until sold out. Price is per person and applies to selected sailing, lowest available in stateroom category,  double-occupancy, reflects any promotional savings at time of publishing, and is subject to change and availability until booked. Additional terms and conditions apply to offers.*Current promotions will be applied at time of quoting.
Inclusions
Holidays should be effortless from the start
Edge features accommodations like no other designed by world-renowned designers, award-winning dining by Michelin-starred chefs, industry and world-first spaces like the Magic Carpet and Infinite Veranda staterooms never before experienced on a cruise ship and well being experiences to soothe the mind, body and spirit – this really is where More Happens on the Edge 
On Board Features: Up to a dozen speciality restaurants and an array of bars, lounges, and clubs, every experience is one-of-a-kind. Menus are crafted by Michelin-starred chefs, inspired by the regions visited.
There's something for every traveller, from the young to the young at heart. With four categories-Savor, Discover, Play and Renew – we invite you to let your passions lead the way for a personalised journey you'll never forget.
Itinerary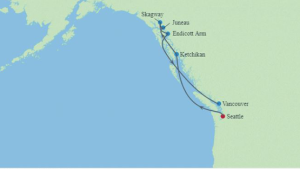 DAY 1 Friday 13 September 2024 Seattle, Washington Departs 4pm
Visitors to the Emerald City find a fusion of American, Asian and Native American cultures, set against a backdrop of Puget Sound and the Olympic Mountains. There is so much to discover!
DAY 2 Saturday 14 September 2024 At Sea Cruising
While at sea, take the time to recharge before the next adventure. Lounge by the pool, be spoiled at the spa, taste the delicacies or explore the venues on-board, until we arrive at the next amazing destination.
DAY 3 Sunday 15 September 2024 Ketchikan, Alaska
You've never tasted salmon so fresh. Known as the 'Salmon Capital of the World', Ketchikan is also the ancestral home of the Tlingit people, who have carved the world's largest collection of totem poles. If you're up for an adventure, take a canoe and nature trail excursion through the rain forest or a wilderness exploration followed by a sumptuous crab feast you'll long remember.
DAY 4 Monday 16 September 2024 Juneau, Alaska  
Here's your chance to take a glacial dogsled adventure in Alaska's capital, where cultured sophistication meets the ruggedness of the Last Frontier.
DAY 5 Tuesday 17 September 2024 Skagway, Alaska
The great Klondike Gold Rush lives on in Skagway's charming downtown of restored 19th-century buildings and its historic railway. Located on the edge of the wilderness, this small town saw its fair share of gold rush, get rich dreamers pass through.
DAY 6 Wednesday 18 September 2024 Endicott Arm & Dawes Glacier
Alaska's Endicott Arm Fjord marks the southern edge of the 653,179-acre Tracy Arm-Fords Terror Wilderness area. As you sail through its 30-mile-long stretch, you can't help but be amazed by the untouched beauty of the surrounding granite mountains, verdant valleys and numerous waterfalls. Drifting icebergs, deep blue waters and a spectacular tidewater glacier only add to this natural spectacle's appeal. Endicott Arm is one of the largest breeding grounds for harbor seals on the planet.
DAY 7 Thursday 19 September 2024 At Sea Cruising
DAY 8 Friday 20 September Vancouver, British Columbia
Among the world's most liveable cities – diverse, cultural, beautiful – this culinary capital treats you to fresh local seafood, farm-to-table produce, and authentic Asian flavours. West Coast architecture – modernism with a woodsy bent – emerged here. But while downtown shines with steel and glass, its epicentre is green Stanley Park, a 1,000-acre oasis of spectacular beaches, trails, and views. North of town, ride scenic Sea to Sky Highway along the coast and through the forest toward Whistler, 2,200 feet above sea level. On your way, behold lofty Shannon Falls and brave the heart-pounding Sky Pilot Suspension Bridge.
Terms & Conditions
*Terms & Conditions:
Bookings subject to availability.
Prices are per person twin share, in Australian Dollars.
Pricing correct as of 13 October 2023 and may fluctuate due to changes in availability, surcharges, fees or taxes.
Standard Travel Club Terms and Conditions apply.
This package is offered and managed by Celebrity Cruises and their terms and conditions apply.
Capacity controlled subject to change/availability and can be withdrawn at any time without notice.
Specific cabin categories may vary for each individual sailing depending on availability.
No airfares are included in the featured package, but assistance with booking can be provided.
Cancellation and change fees apply. Bookings are non-transferable.
Travel insurance is not included in the package. Please ensure you have valid Travel Insurance, or request a quotation.
Travel Flex guidelines
If you wish to purchase under the Travel Flex promotion you can do so if you are a Gold owner or above. There are limits as to how many credits you can use, these are capped for each tier as per below:-
Gold Owners can use a maximum of 60,000 available WMTS credits.
Platinum Owners can use a maximum of 90,000 available WMTS credits.
100 Club Owners can use a maximum of 150,000 available WMTS credits.
In addition to using credits, You must provide a Housekeeping Token for the first 19,999 credits and a further Token for each additional 10,000 Lifestyle Qualified Credits exchanged for Travel Flex. If you do not have enough allocated tokens per above, a fee of AU$124 is payable per 10,000 credits (or part thereof) exchanged. Your credits must have a minimum of 6 months / 180 days validity for use with Travel Flex.
Any difference in cost for the travel plans after utilising the promotion would be payable on a cash basis, either via credit card or direct deposit