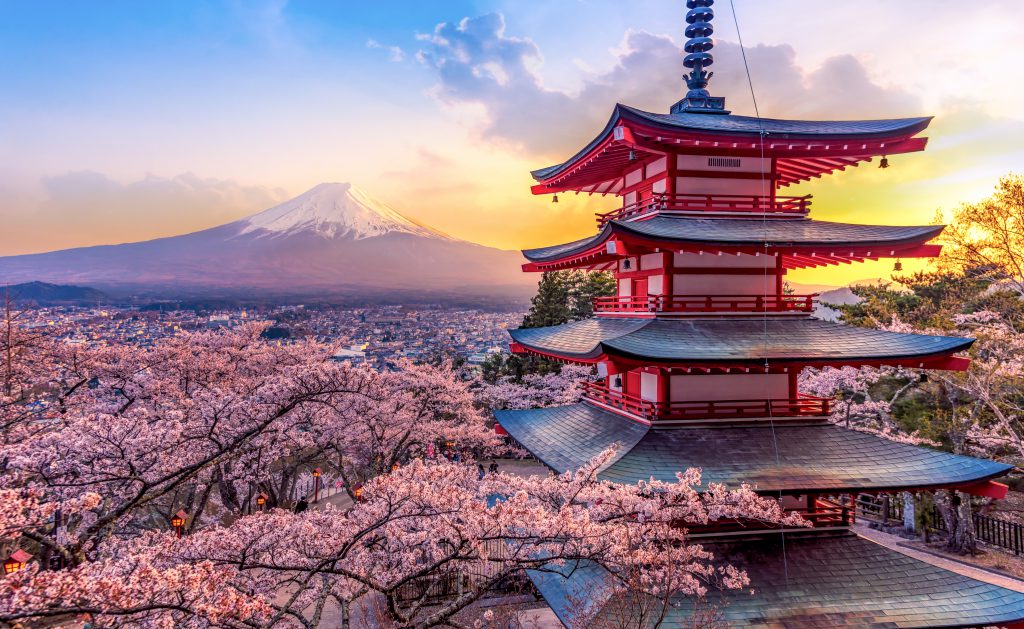 Whether you're a long-time Club member or a new face in the Wyndham family, you've got one thing in common – you love travelling.  From sun-soaked tropical vacays to inner-city expeditions, you've done it all.  You can't wait for that moment when you step off the plane and into an exciting new world.  Strange experiences, different cultures, unfamiliar faces – it's all part of the fun.  You're an explorer.  You're an adventurer.  You're part of Club Wyndham.
Now think of Japan.  What do see?  Mount Fuji, its summit iced with pale snow, silhouetted against the horizon.  Pastel-pink sakura blossoms hanging heavy in the spring air.  The formidable legacy of the samurai.  The metropolitan vastness of Tokyo.
With its long, proud history and a host of unique traditions, this incredible country is nothing like anything you've experienced before.  Even for seasoned travellers, Japan's distinctive culture is a shock to the system.  So, to prepare you for your first Honshū holiday, we've put together a list of ten handy tips to make your trip as awesome as possible.
Don't be afraid to try new things.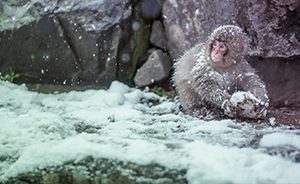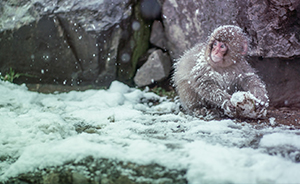 It's Travelling 101, right?  Even if you love jumping outside your comfort zone, keep this one in the back of your mind during a trip to Japan.  Experiences like eating raw fish, getting stark-naked at a public onsen with strangers and watching monkeys swim in the snow can be intimidating for Westerners.  Make sure you plunge headlong into everything Japan has to offer, and don't miss out just because it seems different (or even a little weird).
Be polite and respectful.
Once again, this seems like a standard travelling tip, but Japan and the Japanese have an international reputation for being exceptionally well-mannered.  Blowing your nose in public, being loud on trains and wearing shoes on tatami mats are all frowned upon.  When you're visiting attractions like temples and shrines, remember that they're not just relics from the past – for many practitioners of Buddhism and Shintoism, they're still deeply sacred sites, so follow the rules and be respectful.
Don't be offended if your tattoos get strange looks.
Although tattoos are pretty accepted in metropolitan areas thanks to high volumes of tourists, they're less common in other parts of Japan, and, if you've got visible ink, you might be barred from onsen and other traditional places.  Why?  Historically, yakuza (Japanese mafia) received irezumi (hand-poked tattoos) body suits as a tribute to their status.  Tattoos and organised crime are inextricably linked in the general Japanese mind, so don't be offended if you get some strange looks.
Time your visit based on what you want to do.
Japan's a highly seasonal country.  Winter activities like skiing aren't available during summer, and many summer activities like hiking or swimming aren't possible with snow.  Spring and autumn are the two most photogenic seasons – in spring, you'll get to see the beautiful sakura blossoms, and, in autumn, the leaves of maples and other deciduous trees turn yellow, orange and red.
Avoid peak season.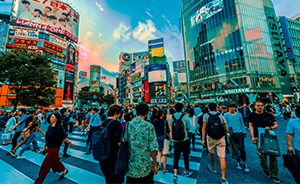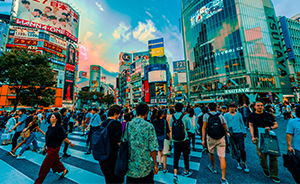 Japan is a small and densely-populated country, so it's a good idea to avoid the Japanese school holidays.  The worst offender is the summer break, which generally ranges from 20 July to the end of August – if you try popular activities like climbing Mount Fuji during this period, you'll end up locked in a person-to-person traffic jam.
Avoid Western food.
There's nothing wrong with Japan's Western-style restaurants, but it's pretty much a crime not to eat local in one of the world's foodie capitals.  Please, stay away from MacDonald's – check out a sashimi bar or an izakaya (saké pub) instead.  Udon and soba noodles, sushi, sashimi, gyoza, and tempura are just a few of Japan's delicious offerings.
Bring cash.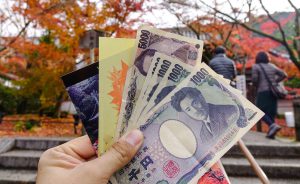 Surprise!  Cash is still king in most parts of Japan, so don't step out without a tight wad of yen in your pocket.  Many places, especially in rural areas, won't take card, so make sure that you withdraw enough to see you through the day.
7-Elevens are your friend.
7-Eleven convenience stores might seem like a last-ditch option for some late-night munchies if you're a Westerner, but, in Japan, they're 24-hour lifesavers.  If you're missing some of your essentials, you're hungry, or you feel like knocking back a few cups of saké, your local 7-Eleven is the place to visit.  Unlike American and Australian 7-Elevens, the Japanese renditions have pretty much everything you could need, including bento boxes, alcohol and toiletries.
Learn how to use chopsticks.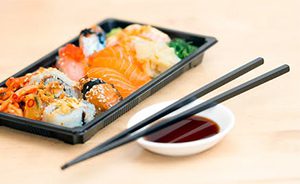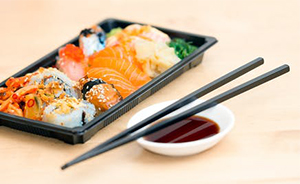 You've probably encountered chopsticks at your local Asian restaurant, but a visit to Japan means it's time to brush off your stick-skills and learn how to properly use these versatile utensils.  It's also important to remember some etiquette: don't point them at people, don't rest them on the table, and don't stick them in food.  The last one stems from the Japanese tradition of sticking chopsticks upright in food-offerings to the dead – it symbolises bringing death to the table, so definitely avoid doing it!
Learn some Japanese.
This one's applicable to any holiday in a foreign country.  English might be the most widely-spoken language in the world, but it definitely doesn't hurt to read up on a few useful Japanese phrases.  Not only will it help you navigate areas that aren't designed for tourists, it'll also indicate that you're making an effort to fit in, which is always appreciated by the locals.
And that's it!  Remember these ten great tips, and you'll be all set for your first Japanese holiday.  It's time to start living your bucket-list– book an amazing Japanese experience with Club Wyndham today.