Hi all,
We are seeing an early easing of some travel restrictions in the Asia Pacific region, particularly in Australia and New Zealand. That is welcome news for our Club Wyndham South Pacific owners – and our resort teams – and we are eagerly monitoring the latest developments.
In this, my fourth entry in this While You Are Away series, I will update you about resort openings, some changes you will see at your properties, a refurbishment project at Ballarat currently underway and the conclusion of our deep clean project.
Resort Updates
I recently sent an email to all club owners about the latest resort reopening schedule. If you missed it, you can see a table summarising the latest dates here.
Both New Zealand resorts, Ramada Resort by Wyndham Rotorua Marama and Club Wyndham Wanaka, are set to open on June 1, while we will reopen 10 Australian resorts on June 15, a fortnight later:
Ramada Resort by Wyndham Golden Beach
Ramada by Wyndham Marcoola Beach
Club Wyndham Kirra Beach
Club Wyndham Flynns Beach
Club Wyndham Shoal Bay
Club Wyndham Dinner Plain Mt Hotham
Club Wyndham Torquay
Ramada Resort by Wyndham Phillip Island
Club Wyndham Seven Mile Beach
Club Wyndham Dunsborough
All openings are subject to government restrictions.
Our teams are monitoring the latest information from national and state governments in Australia and New Zealand. Some may choose to ease restrictions more quickly than expected. We will respond and bring forward dates only where we can procure and install our specialist hygiene equipment sooner.
Changes at Resorts
Your health and wellbeing continues to be our top priority. Our teams have been working with global experts on industry-leading health and hygiene standards for your hotels and resorts. We have taken great care to make sure these deliver the highest safety standards for you and your family while not being intrusive.
Some changes will be obvious. We have set out our common areas to allow for social distancing and there will be sanitising stations and disinfectant wipes at strategic locations for your use. Personal protective equipment like masks will be available on request.
Apartments will be cleaned with virus-killing disinfectants from Ecolab and your suite keys will be thoroughly sanitised and disinfected before being given to you.
In my next While You Are Away entry, I'll go through some of the behind-the-scenes changes, such as the changes in procedures for our housekeeping teams and the training our resort staff are undergoing.
Refurbishment project: Ballarat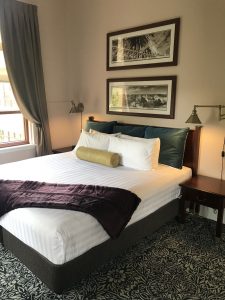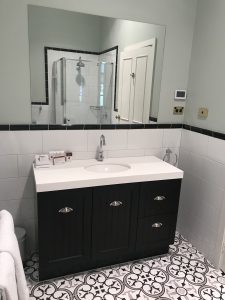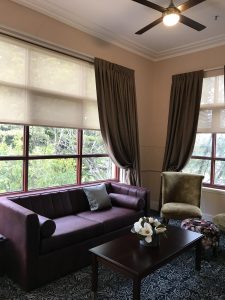 For more photo updates of your Club Wyndham Ballarat resort, see here. 
As you know, we have also been advancing refurbishment projects across the club portfolio. Another that is currently in full swing is the refreshing of all apartments at Club Wyndham Ballarat.
There are only 11 apartments left to complete. We are currently in the last stage and the project is due to wrap up next month. All bathrooms are being fully renovated, while the window coverings, lighting, beds and some furniture will be replaced.
The property development team has already completed 28 apartments, which some Club Wyndham South Pacific owners have been able to utilise.
The property's historic ambience serves as inspiration for the two different design and colour schemes between standard and deluxe apartments.
Deep Cleaning
We are coming to end of our program to deep clean resort rooms. If you are unfamiliar with the term, a deep clean is a meticulous process of cleaning every part of an apartment and conducting all the maintenance needed to restore it to as-new condition.
Across the club portfolio, we have conducted deep cleans of 1,230 club apartments while resorts have been closed. Most deep cleans involve three days of work for two staff, so we estimate that approximately 55,350 hours have gone into preparing your resort apartments for your return. In addition, another 206 rooms will also be restored to as-new condition as part of club refurbishments.
We hope you enjoy the condition of your apartment during your next stay and invite you make a comment about it in your post-stay survey.
Here are a few shots from your Wyndham Sydney Suites resort, who are busy working away deep cleaning and installing new bathroom fixtures.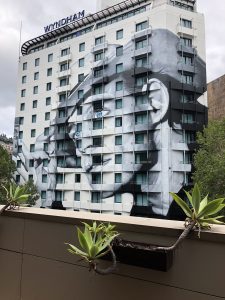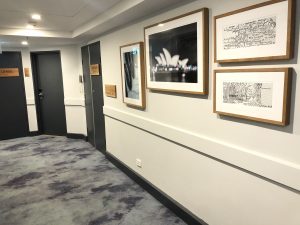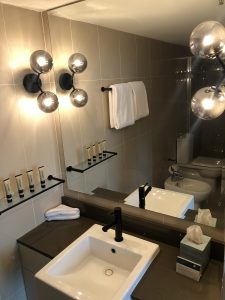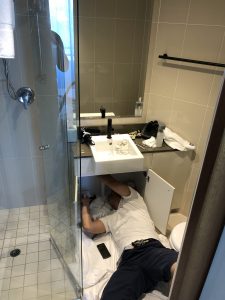 Next week, I will share with you the progress of some of our projects to improve your properties and more detail on our new hygiene procedures.
Thank you for your enthusiasm about returning to your resorts so soon. We look forward to welcoming you back.
Warren Cullum
Vice President Operations
Wyndham Destinations Asia Pacific