Hi all,
It has been a big week for the Club Wyndham South Pacific team. After we opened 14 Australian properties last week, we are busy gearing up to open another 11 Australian resorts on July 1:
Club Wyndham Port Douglas
Club Wyndham Cairns
Club Wyndham Airlie Beach
Club Wyndham Crown Towers
Club Wyndham Surfers Paradise
Club Wyndham Pokolbin Hill
Club Wyndham Port Stephens
Club Wyndham Sydney
Club Wyndham Lakes Entrance
Club Wyndham Ballarat
Club Wyndham Perth
The teams at these resorts are currently putting the finishing touches on their cleaning and renovation works and look forward to welcoming you. As of next week's opening date, all the club's Australian properties will be available for reservations.
Renovation Initiatives
At Club Wyndham Port Douglas, local artist Stephanie Elizabeth has helped make our guest lounge look even sharper, while our maintenance team at the property have been busy building some beautiful bar leaner tables to enhance 3Sixteen Bar & Bistro.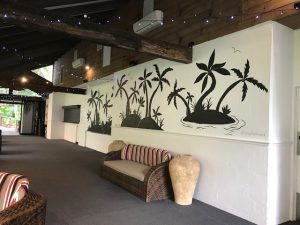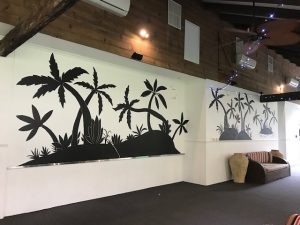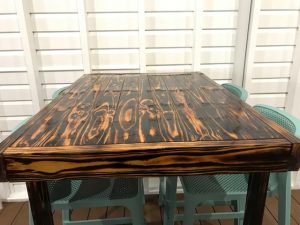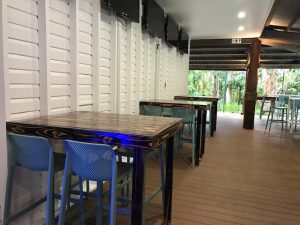 Speaking of restaurants, Flame Trees at Ramada Resort by Wyndham Phillip Island has undergone a renovation: we have laid new flooring, given it a fresh coat of paint and the cabinetry has new panelling. There is also a fireplace being installed in the restaurant.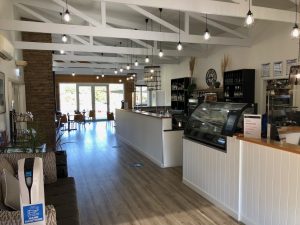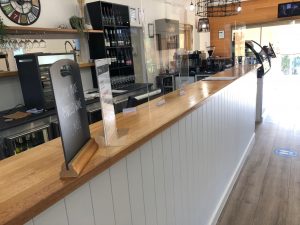 Michael, the General Manager, has created a new bike track around the outside of the property, which is proving to be a hit with the little ones. We also have a new sandpit and we are in the process of building a firepit, which is sure to be a hit on winter nights.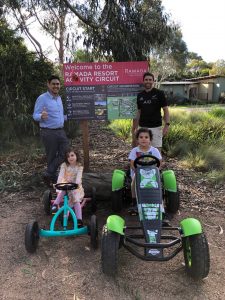 Ramada Phillip Island is one of the resorts where we are introducing a number of improvements and I look forward to sharing them with you in future updates.
Meanwhile, the snow season has started at Dinner Plain and our new under-concrete heating has been called into action right on schedule.
The heating is designed to reduce the possibility of a slippage and was part of the recent installation of the resort's fire pit and the refurbishment of its reception area.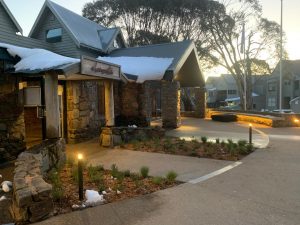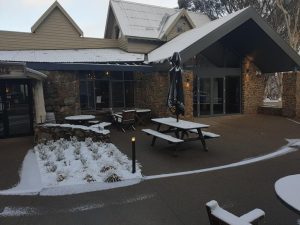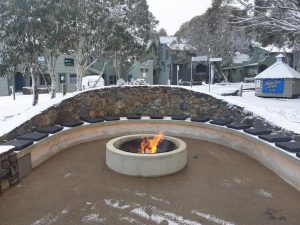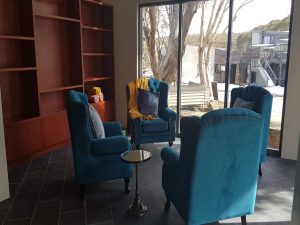 Club Wyndham Flynns Beach
The development of new villas at Club Wyndham Flynns Beach continues to progress on schedule, with three of the five stages – 34 of the 53 villas – now completed. Work is only happening during the day and, as the project advances, the construction work is moving towards the south-east corner of the property.
The development includes a new café, gym, games area, kids' pool, common area pavilions and car parking. Although the villas will bring more owners to the resort, the presence of a kids' pool will ensure that adults still have plenty of opportunity to enjoy the existing lagoon pool.
The new reception area is already in use and the whole project is slated for completion near the end of October 2020. The development will add an additional 53 villas at the resort, including Deluxe, Grand and Presidential Villas.
Resort Manager Corinne Adams prepared this quick sneak peak of one of the almost-completed two-bedroom Grand Villas.
Please note that all the villas will appear in club inventory once the entire project is completed.
Just like you, we are also taking good care of our resident koala, Henry, pictured below.
Image credits: Owners Michael Bramble and Julie Leigh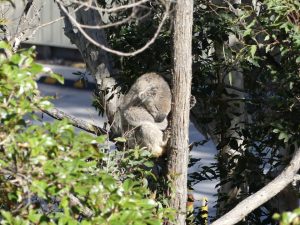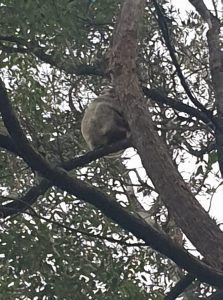 Understandably, some owners have inquired about how the development would impact on a stay. This is down to your own personal preference so, if you are considering visiting Club Wyndham Flynns Beach, I would encourage you to have a look at the property's Before You Go page, which is regularly updated with any details affecting your stay. There is a Before You Go page for each Club Wyndham South Pacific property and Associate Resort – they are designed to help plan your holiday and you can find the link to each page here.
As you visit your re-opened resorts for the first time, we would love to know what you think of the new initiatives we are rolling out. Please feel free to use our post-stay survey or email us directly at clubwyndhamSP@wyn.com.
Thanks for your patience during this COVID-19 period and we will see you soon.
Warren Cullum
Vice President Operations
Wyndham Destinations Asia Pacific