July has drawn to a close and, with it, the post-COVID-19 occupancy caps at your resorts. All resorts open at the moment in the South Pacific region can be fully occupied going forward – subject to any additional travel restrictions that are brought into effect.
We are keeping a close eye on the COVID-19 developments in Victoria, New South Wales and even Queensland and will update you if any changes to resort operations or our cancellation policy need to be made.
Despite the uncertainty in some areas of Australia during the past few weeks, our resort teams have been getting on with the job of improving your experience at your resorts and your club teams are continuing refurbishments at property level.
GM SPOTLIGHT
We continue to introduce you to the team at your resorts and showcase your club destinations through our GM Spotlight series.
Our General Manager for Club Wyndham Seven Mile Beach is profiled in this edition. Emma Todd is pleased to present the latest on the resort's new hobby farm and some tips to get the most out of your next holiday in Tasmania.
REFURBISHMENTS
Stage four of the five-stage Club Wyndham Flynns Beach project continues and remains on track to finish at the end of October 2020.
So far, the reception area and new preview centre is finished, while the development will include a new gym, café, kids' pool, common area pavilions and car parking.
The five stages of the development involve the creation of 53 additional one to four bedroom villas, including Deluxe, Grand and Presidential villas. The construction work is steadily moving from the pool area and the last stage will be in the south-east corner of the property.
This week, we have taken some photos of the outsides of the villas and the streetscape, which should give you an idea of the size and accessibility of the villas.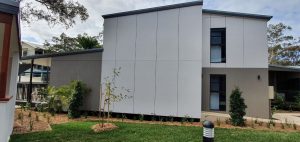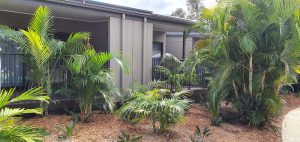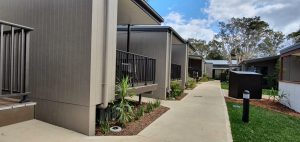 We will provide further updates about when you will be able to book these new villas.
We currently have two other major projects in the works across the Club Wyndham South Pacific portfolio:
In the coming weeks, we will conclude our refurbishment of all club apartments at Club Wyndham Port Douglas, which includes revitalised designs, resort-style furniture with timber accents and new artwork.
Our 10-stage refurbishment of Ramada Resort by Wyndham Phillip Island is still on track to be finished in September this year – although this timeline depends on whether new COVID-19 restrictions are put in place. All villas will have fresh designs, new furniture and décor and their kitchens will be upgraded. Grand villas have a fireplace and a patio with a roof.
We are also undertaking some renovations of our restaurant, Flame Trees, which will give the facility a general facelift and a new fireplace. This will be completed in August and there will be a brand new menu to coincide with it.
As mentioned by our Senior Vice President of Acquisitions, Procurement, Property Development and Technical Services, David Wray, refurbishment projects intended for next year include:
Club Wyndham Dunsborough
Ramada Resort by Wyndham Golden Beach
Some apartments at Club Wyndham Denarau Island
And some apartments at Club Wyndham Shoal Bay
Of course, the order of these projects and their timeframes might be impacted based on COVID-19 restrictions. We will keep you informed about this.
I look forward to sharing with you more of what we are planning and rolling out at your properties soon.
Warren Cullum
Vice President Operations
Wyndham Destinations Asia Pacific