6 nights of Effortless Holidays
From AU$1,530* per person, twin share
Celebrity Edge takes luxury, culinary experiences and service to a whole new level
Visit the Sydney Opera House and Sydney Harbour Bridge before embarking on this exciting cruise to Tasmania. Spend a night in Hobart exploring its lively cultural scene and don't miss a visit to see endangered Tasmanian devils at a wildlife sanctuary. While in Port Arthur, discover a historic penal colony located on a stunning peninsula with breathtaking views of marine caves and rocky cliffs
Celebrity Edge® marked a turning point in ship design. From the Magic Carpet℠ to the private plunge pools in our Edge® Villas, we created the most refined ship at sea. You'll never feel more connected to the ocean and the destinations you'll visit than aboard Edge®.
Contact us for current offers, we have access to all Celebrity offers and more!
TravelFlex payment options available to eligible Lifestyle Gold,Platinum and 100 Club owners.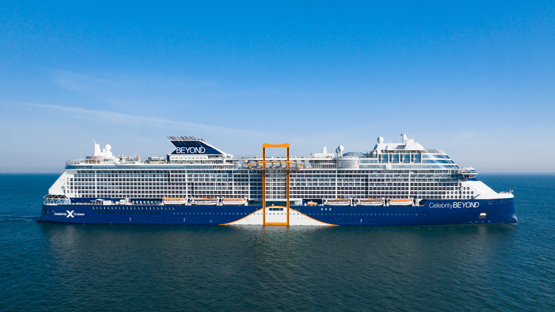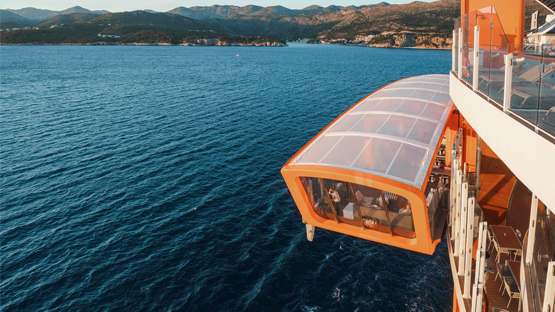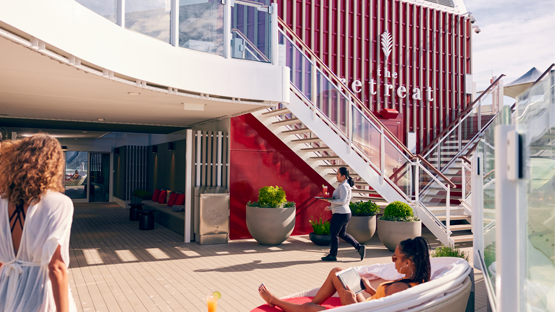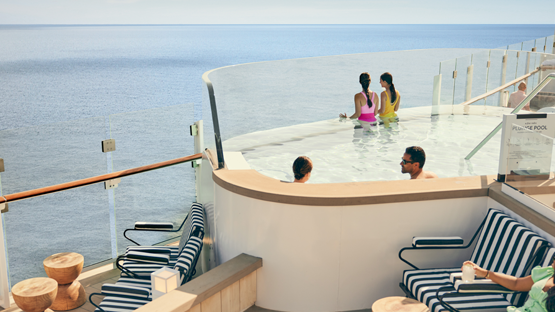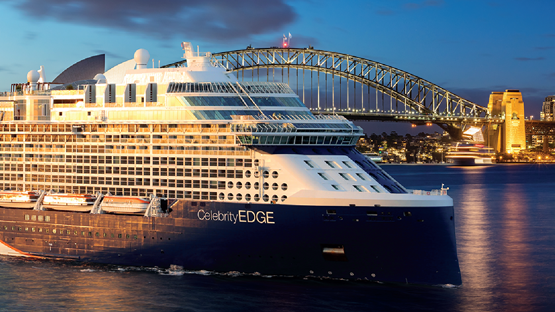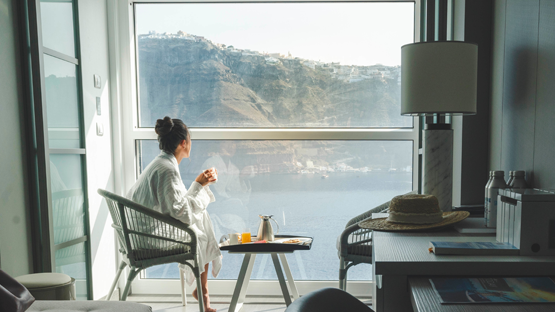 Rates
Price Per Person, Twin Share
Cabin Type
From Price
Inside
AU$1,530*
Ocean View
AU$1,815*
Veranda
AU$1,929*
Concierge Class
AU$2,080*
Aqua Class
AU$3,230*
The Retreat
AU$11,015*
Bookings subject to availability. Valid for sale until sold out. Price is per person and applies to selected sailing, lowest available in stateroom category,  double-occupancy, reflects any promotional savings at time of publishing, and is subject to change and availability until booked. Additional terms and conditions apply to offers.
*Current promotions will be applied at time of quoting.
Inclusions
Holidays should be effortless from the start
Edge features accommodations like no other designed by world-renowned designers, award-winning dining by Michelin-starred chefs, industry and world-first spaces like the Magic Carpet and Infinite Veranda staterooms never before experienced on a cruise ship and well being experiences to soothe the mind, body and spirit – this really is where More Happens on the Edge 
On Board Features:
Up to a dozen speciality restaurants and an array of bars, lunges, and clubs, every experience is one-of-a-kind. Menus are crafted by Michelin-starred chefs, inspired by the regions visited.
There's something for every traveller, from the young to the young at heart. With four categories-Savor, Discover, Play and Renew – we invite you to let your passions lead the way for a personalised journey you'll never forget.
Itinerary
DAY 1 – Thu 7 March 2024 Sydney
Day 2 – Fri 8 March 2024 Eden
Day 3 – Sat 9 March 2024 At Sea – Cruising
Day 4 – Sun 10 March 2024 Hobart – overnight
Day 5 – Mon 11 March 2024 Hobart
Day 6 – Tues 12 March 2024 At Sea – Cruising
Day 7 – Wed 13 March 2024 Sydney
Terms & Conditions
*Terms & Conditions:
Bookings subject to availability.
Prices are per person twin share, in Australian Dollars.
Pricing correct as of 8 September 2023 and may fluctuate due to changes in availability, surcharges, fees or taxes.
Standard Travel Club Terms and Conditions apply.
This package is offered and managed by Celebrity Cruises and their terms and conditions apply.
Capacity controlled subject to change/availability and can be withdrawn at any time without notice.
Specific cabin categories may vary for each individual sailing depending on availability.
No airfares are included in the featured package, but assistance with booking can be provided.
Cancellation and change fees apply. Bookings are non-transferable.
Travel insurance is not included in the package. Please ensure you have valid Travel Insurance, or request a quotation.
Travel Flex guidelines
If you wish to purchase under the Travel Flex promotion you can do so if you are a Gold owner or above. There are limits as to how many credits you can use, these are capped for each tier as per below:-
Gold Owners can use a maximum of 60,000 available WMTS credits.
Platinum Owners can use a maximum of 90,000 available WMTS credits.
100 Club Owners can use a maximum of 150,000 available WMTS credits.
In addition to using credits, You must provide a Housekeeping Token for the first 19,999 credits and a further Token for each additional 10,000 Lifestyle Qualified Credits exchanged for Travel Flex. If you do not have enough allocated tokens per above, a fee of AU$124 is payable per 10,000 credits (or part thereof) exchanged. Your credits must have a minimum of 6 months / 180 days validity for use with Travel Flex.
Any difference in cost for the travel plans after utilising the promotion would be payable on a cash basis, either via credit card or direct deposit